2016 Wood Design & Building Awards Jury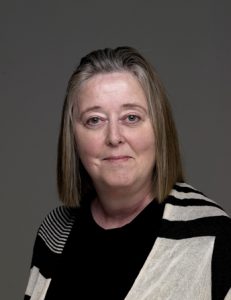 Patricia Patkau, Principal at Patkau Architects
Patricia is a partner in the firm of Patkau Architects in Vancouver, British Columbia, Canada. In over 30 years of practice her firm has insisted on a practice that integrates architectural, urban, social, environmental and cultural concerns. Projects range in scale from gallery installations to urban planning. The work focuses on the intricacies of local cultures, the specificities of places and the material imaginations of construction.
Patkau Architects also has a research arm, Patkau Studio. Research ranges in scale from industry based investigations into cladding systems, to innovative material based processes, to the design of reproducible products. John and Patricia recently installed their first, large scaled, commissioned public art piece in the Odegard Library at the University of Washington.
Throughout her career Patricia has been engaged in both teaching and professional practice. She is currently Professor Emerita at the School of Architecture and Landscape Architecture at the University of British Columbia. She is a recipient of the Tau Sigma Delta Gold Medal for exemplary commitment to architectural education and the practice of architecture. In conjunction with her partner, John Patkau, she received the Royal Architectural Institute of Canada's Gold Medal in 2009. She is also a Member of the Order of Canada.
For more information on her work and achievements please visit: http://patkau.ca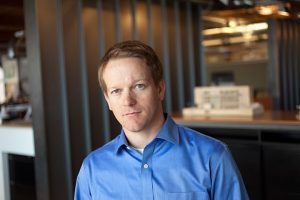 Brian Court, Partner at The Miller Hull Partnership
A partner with The Miller Hull Partnership, architect Brian Court's significant and award-winning body work includes challenging design opportunities in the single and multi-family residential, urban infill, higher education and waterfront arenas.
Notably, he led the design of the Bullitt Center—a six story heavy timber office building that is one of the most energy efficient buildings in the world and largest certified Living Building. Recipient of the 2013 AIA Seattle Young Architect Award, Brian earned a Bachelor of Arts in Government from the College of William and Mary and a Masters of Architecture from the University of Washington.
For more information on his work and achievements please visit: http://millerhull.com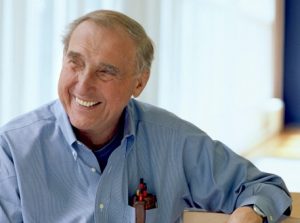 Peter Bohlin, Principal at Bohlin Cywinski Jackson
Peter is one of the founding principals of Bohlin Cywinski Jackson, which began practice as Bohlin and Powell in 1965. The firm's success, and the professional recognition it has attained, are in large measure attributable to his design insights and unflagging dedication to setting the highest standards for all design work produced by the firm.
His leadership and inspiration have established a culture of thoughtful, thorough design thinking throughout the practice, and he remains keenly interested in both broad conceptual thinking and detail expression, reviewing the development of design and documentation regularly with project teams. In 2010, the American Institute of Architects awarded Peter with the Gold Medal, the highest honor for an individual in the profession.
For more information please visit: http://bcj.com