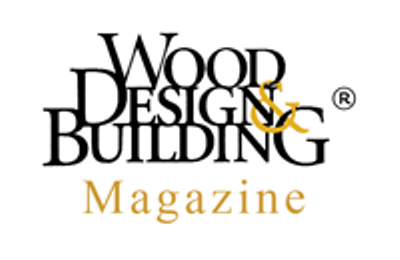 To order your copy today please contact wdesign@publicationpartners.com.
For advertisement opportunities please contact Gillian Thomas at gthomas@dvtail.com.
The Wood Design & Building Magazine will be at AIA 2017! Make sure to stop by our booth.

Proud supporter of the Wood Design & Building Magazine:

The only North American magazine exclusively about wood use in architecture and construction.
Wood Design & Building magazine fills a unique niche in the marketplace. Feedback from our readers gives us the tools to build and improve this outstanding publication and provide valuable and pertinent information. Reader surveys are the mechanism we use to help us discover our readers' likes and dislikes and give us ideas for improvements.
To place an order for a new magazine edition or a back order please contact: wdesign@publicationpartners.com
or contact us directly: » phone: 1 866-559-9663.
View our previous editions here!
Qualified Circulation
Total Circulation: 38,125
U.S.A: 16,313
Canada: 20,117
Other: 1,695
Readers per copy: 2.8
Total Audience: 106,750