The Canadian Wood Council and it's programs Wood WORKS!, WoodSMART and Wood Design & Building Magazine publish a range of materials from the highly technical to the inspirational!
Our latest publications include:
Places of Production: Forest and Factory
Wood Design & Building Magazine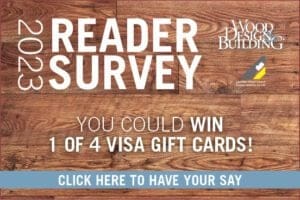 Click here to start the 2023 Reader Survey
CWC now offers publishing expertise to the design community!
Contact us for more information on how we can assist in the design, printing and distribution of your content.
Senior Manager, Marketing & Communications
Barbara Murray
[email protected]
613-7475544 x 740