2018 Wood Design & Building Awards Jury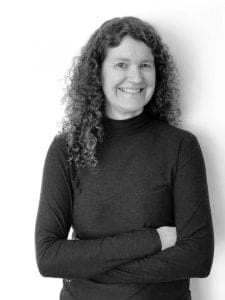 Shelley Craig, Principal at Urban Arts Architecture
Shelley Craig is an exemplary member of the Canadian architectural community and her service to the profession has been multi-faceted. Shelley received a Bachelor of Environmental Studies from the University of Waterloo in 1980, and an A.A. Diploma from the Architectural Association in London U.K. in 1984.
Since 2006, Shelley with partner Jennifer Marshall have realized an innovative design practice – Urban Arts Architecture specializing in cultural, recreation and education. Urban Arts Architecture has paid particular attention to rooting each building firmly in its physical context tying and linking architecture to its site, inhabitants and culture. Throughout her career, Shelley has focused on creating meaningful community experiences, through the art of architecture and design of urban spaces that actively serve society.
In addition to leading a design-centred practice, Shelley has contributed to the profession through mentoring young professionals and teaching at the UBC School of Architecture, the University of Waterloo and Emily Carr University of Art and Design. A strong advocate for design excellence, Shelley currently serves as the Chair of the West Vancouver Design Panel and as the national architectural representative to the Canadian Wood Council. Her work, recognized for innovation in the use of wood, has garnered the AIBC Innovation Award, WoodWorks BC Architect of the Year Award in 2009, Wood First BC Award in 2010 and the WoodWorks Small Institutional Award in 2017. Shelley's research work led to the change in the BC building code to include up to six stories in wood construction.
For more information, please visit: www.urban-arts.ca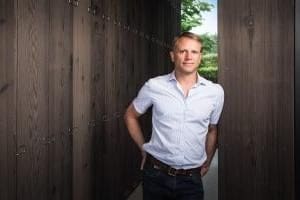 Paul Masi, Principal at Bates Masi Architects
Paul Masi received a Bachelor of Architecture from Catholic University and a Masters of Architecture from the Graduate School of Design at Harvard University. He worked at Richard Meier & Partners before joining Harry Bates to form Bates Masi + Architects in 1998. Together the firm has been honored with 152 awards since 2003 and has been featured in national and international publications including The New York Times, New York Magazine, Architectural Digest, Architectural Record, Metropolitan Home, Dwell, and Remodeling. The firm's first monograph Bespoke Home, with introduction by Paul Goldberger, is available in bookstores now.
For more information, please visit: www.batesmasi.com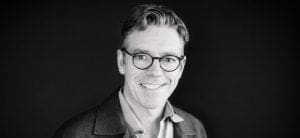 Andrew Frontini, Principal at Perkins + Will
Andrew is a Principal at Perkins+Will and the Design Director of the Toronto and Ottawa studios. Andrew's design approach is driven by a strong social agenda. He uses bold material expressions and considered responses to context to create space around which communities form. His designs for universities, municipalities, library systems, and commercial and corporate clients have been published internationally and recognized through numerous design awards.
Andrew has taught at the University of Waterloo and serves as a visiting critic at the University of Waterloo, University of Toronto and the Ryerson University School of Architecture. Andrew shares his passion for design through exhibitions, published articles, and speaking engagements. Recent projects include Ryerson University's Daphne Cockwell Health Sciences Complex, University of Waterloo's Engineering 5 and 7, the Nathan Phillips Square Revitalization in Toronto, the Meadowvale Community Centre and Library in Mississauga, the Albion District Library in Etobicoke, and the Bank of Canada Head Office Renewal in Ottawa.
For more information, please visit: www.perkinswill.com