2019 Wood Design & Building Awards Jury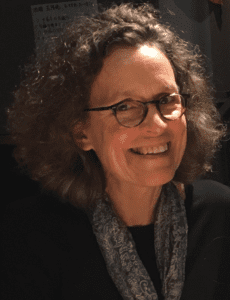 Laura Hartman, Principal at Fernau + Hartman Architects
Laura was born in West Virginia. She received a B.A. in Art from Smith College, and a M. Arch from the University of California at Berkeley. Before joining Richard Fernau in 1981 to form Fernau & Hartman Architects, she worked with Esherick, Homsey, Dodge, and Davis in San Francisco and with Schneibli e Associati, Architetti in Switzerland. In addition to her wide design experience, Laura is also an adept teacher; she has taught at UC Berkeley, the University of Utah, and the University of Oregon. She is currently on the Sea Ranch Design Committee and the Wood Design & Building magazine Editorial Board. In dialog with her architectural practice, Laura has continually explored painting and collage and exhibited her artwork most recently in, Reading Materials, Constructions by Laura Hartman at 871 Fine Arts in San Francisco. Laura also has both a personal and academic interest in vernacular architecture and has a long-term project investigating the mining structures in Appalachia.
As a principal at Fernau & Hartman, Laura is involved in all phases of the firm's projects, from initial planning and programming through construction, working at many scales, from furniture design to master planning. The firm's projects find points of departure in the specific circumstances of each site and the particular needs of each client. They combine remarkable sensitivity to historical and vernacular buildings, deep understanding of human scale, and great attention to materials and detailing. This can be seen in Richard Fernau's book about their work Improvisations on the Land: Houses of Fernau + Hartman.
For more information, please visit: www.fernauhartman.com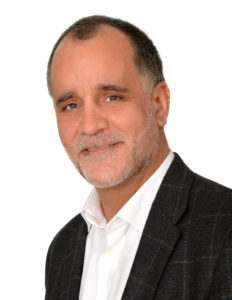 Russell Acton, Principal at Acton Ostry Architects
Russell Acton is a founding principal of Acton Ostry Architects with professional registration in British Columbia, Alberta and Ontario. He is a member of the Royal Architectural Institute of Canada and was awarded Fellowship in 2009. Russell is a member of the Canada Green Building Council and Passive House Canada.
Russell was the principal architect for the groundbreaking, 18-storey, Brock Commons Tallwood House located at the University of British Columbia, which at the time of completion was the world's tallest contemporary wood building. He is currently the Acton Ostry principal architect for The Arbour, an international design competition-winning project done in collaboration with Moriyama & Teshima Architects, which at 10-storeys will be the first large span, exposed tall wood academic building in North America.
Russell currently sits on the University of British Columbia Advisory Urban Design Panel. He has served on the City of Vancouver Urban Design Panel, the City of Vancouver Development Permit Board Advisory Panel, the Architectural Institute of British Columbia Registration Board, and is a former Chair of the AIBC Architectural Technologist Admissions Committee.
For more information, please visit: www.actonostry.ca