Call for Submissions: 2023 Catherine Lalonde Memorial Scholarships for Wood Related Research
Catherine Lalonde Memorial Scholarships are presented to graduate students, enrolled at Canadian Universities, who demonstrate excellence in their studies of structural wood products or wood design. The Canadian Wood Council (CWC) invites submissions from graduate students in engineering, architecture, and wood science. The projects submitted must demonstrate the direct benefit of structural products manufactured by the Canadian wood products industry.
The CWC will award two scholarships to graduate students whose outstanding wood research not only demonstrates academic excellence but also mirrors the unwavering passion for the wood industry exemplified by Catherine Lalonde, in whose honor the scholarships are named.
Catherine, a professional engineer, was a passionate representative of our industry who relentlessly championed the use of wood in residential and commercial construction during her 10 years with the CWC. She served as president of the CWC from 2000 until 2003 when she tragically lost her battle with cancer. This award was established to commemorate Catherine's memory and perpetuate the legacy of excellence and advocacy she bestowed upon the Canadian wood products industry throughout her influential tenure at the CWC.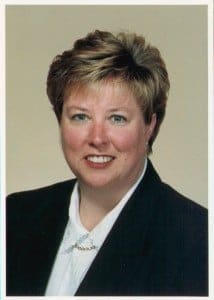 Catherine Lalonde Memorial Scholarships is now open for applications.
Deadline: November 17, 2023