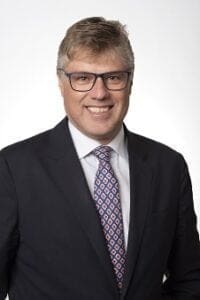 Kevin Pankratz, CWC Board Chair
Kevin Pankratz is the Senior Vice President of Sales and Marketing at Canfor. He began his career at Canfor in 2004 and was appointed to his current role as Senior Vice President, Sales and Marketing in January 2018. In 2019 his role expanded to include the responsibility for sales and marketing of Canfor's pulp products.
His extensive experience at Canfor includes leadership roles in Asia and North American markets, supply chain optimization, and market development. His experience, which includes 30 years in the forest industry, has enabled Kevin to play a key role in executing Canfor's market diversification and customer-focused strategy. Kevin is currently the Vice Chair of The Canadian Wood Council, and chairs the subcommittee for Wood Works.
Kevin obtained a Bachelor of Arts in International Relations from the University of British Columbia.
CWC Board of Directors
Association
Director
AFPA
Andre Lema
COFI
Don McGregor

Kevin Pankratz

MLB
Jérôme Pelletier
NLGA
Richard Desjardins
QFIC
David Croteau
CMSA
Keith Hess
CFPA (Central)
N/A
OLMA
Mathieu Brière
OFIA
Hugues Simon
ILMA
S.O.
PLIB
Pino Pucci
APA – EWS
Chris Kalesnikoff
CWTA
Mark Fox
PFS TECO
S.O.
WPC
Sylvain Couture
Architecture
Shelley Craig
Research
Stéphane Renou