Forest Industry Applauds Government for Facilitating Tall Wood Construction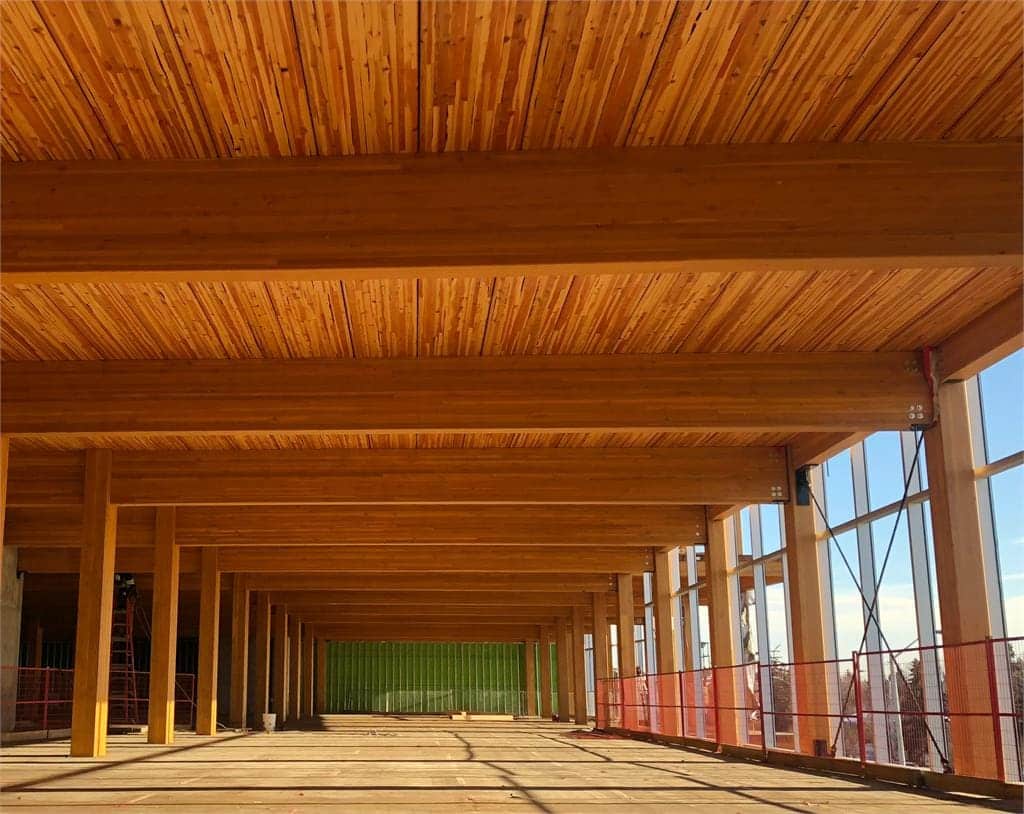 Edmonton, January 24, 2020 – The Alberta Forest Products Association (AFPA) and Wood WORKS! Alberta congratulate the Government of Alberta for becoming the first jurisdiction in Canada to permit 12 storey wood buildings province-wide.
This change raises the permissible limit for wood buildings in Alberta from 6 to 12 storeys.
"The Government of Alberta is to be commended for taking action to promote Alberta jobs and support local business," said Paul Whittaker, President and CEO of the AFPA. "By becoming a leader in wood construction, we are adding value to our resources right here. We are also creating public spaces and homes that Albertans will cherish for generations."
"This is a tremendous step forward for Alberta," said Rory Koska, Program Director for Wood WORKS! Alberta. "We have seen tall wood buildings sprouting up around the world. With the innovations in wood construction, building taller with mass wood will provide an economic and environmentally responsible option for builders and developers. This announcement will bring an exciting change to the architectural landscape across Alberta."
Facts About Tall Wood Construction
Tall wood construction in Alberta has the potential to consume $40 million of locally produced lumber each year.
The market for wood buildings of 7 to 12 storey buildings, in Canada, is approximately 27 million square feet.
Since many components of tall wood buildings are prefabricated offsite, wood buildings can be assembled more quickly, with less noise and disruption to neighbours.
The world's tallest wood building is the 18 storey, 85.4 metre Mjøstårnet Tower in Norway.
Wood products store carbon absorbed by the trees while growing. As a low-carbon material, wood has significant potential to reduce the overall greenhouse gas emissions of the building sector.
Tall wood construction is safe. Wood buildings must meet or exceed the safety requirements for buildings constructed of materials like concrete and steel.
Contact:
Brock Mulligan
Director of Communications
Alberta Forest Products Association
p) 780.239.6890
e) [email protected]
Barbara Murray
Communications Co-ordinator
Wood WORKS! Alberta
p) 780.392.0761
e) [email protected]